You define the vision.
Together, we'll design the strategy to achieve it.
The advisor-client partnership is a very important, and often times a complex one. In order to establish a sound foundation from which thoughtful financial decisions can be made, thorough and honest conversations are just the beginning. When combined with organization, personalization and meaningful resources, our objective is to put you in the best position possible to achieve your goals.
VISION DEFINED. WEALTH DESIGNED.®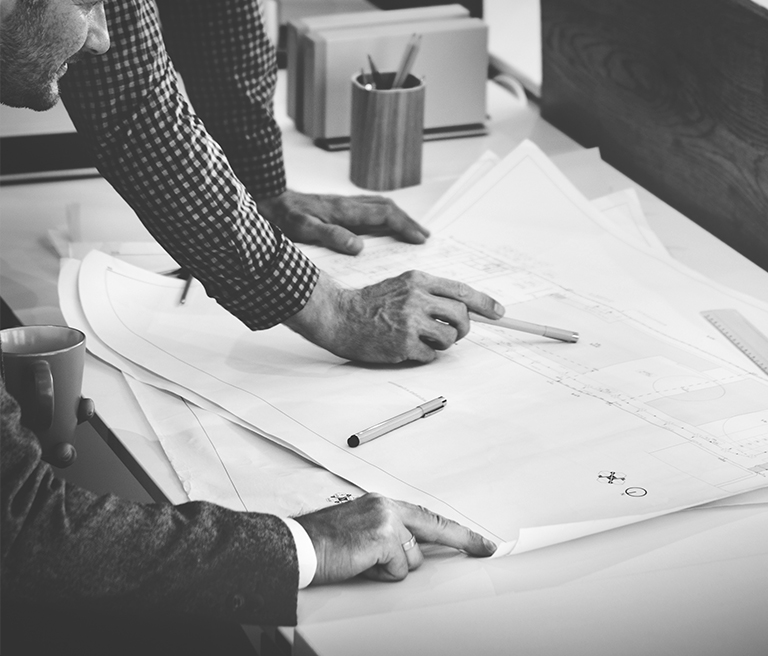 Everything starts with a plan. Without it, you're simply guessing.
In order to establish a personalized wealth plan, we follow a very thorough and thoughtful process. The following conversations and activities provide a meaningful framework to define our focus and strategy.
"How much is enough?" is just the beginning of the conversation. Understanding your priorities, experiences regarding money and what financial success means to you – helps us identify the best way to support you in a personalized way.
To help accurately answer this question, a full inventory of your financial assets will be taken and a comprehensive wealth plan created. A thorough analysis will identify any gaps or shortfalls in achieving your financial objectives. Our findings will help us work together to identify the steps needed to get and keep you on track.
There are many roles that money can serve. In taking a blank canvas approach, detailed conversations allow us to accurately align wealth with purpose. Gaining a clear understanding of individual goals, legacy intentions and potential beneficiaries of your financial success will help define our collective focus moving forward.
All investment strategies are not created equally. We will work with you to jointly determine the best strategies for you and your situation. We will consider your comfort level for investment risk and potential strategy trade-offs to increase the probability of success.
It is very important to periodically re-evaluate your financial situation over time. There are many factors that might cause your wealth plan to move off course. As your partner, we will ensure that we continually monitor your progress – so that we are able to provide timely advice and portfolio modifications as needed.